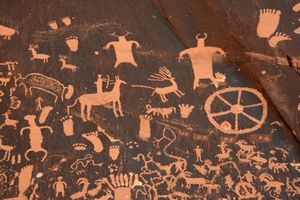 About Ronald Roybal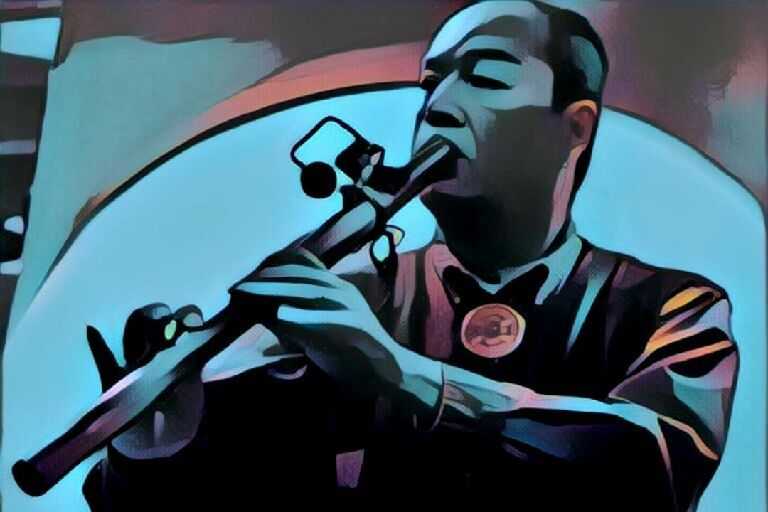 Ronald Roybal is a native of the American Southwest. A descendant of Pueblo (Tewa) and Spanish Colonial peoples, he considers his ability to express both sides of his heritage to be a great gift and responsibility. A completely self-taught musician, Ronald has studied music since his youth and is widely respected as a master performer of the Native American flute as well as the Spanish style classical guitar. In addition to guitar and flute, he enjoys piano, singing and drumming.
     Ronald's early formative years were lived in San Luis, Colorado, also known as the Oldest Town in Colorado. He graduated from University of Southern Colorado in Pueblo in 1980 with Bachelor Degrees in Anthropology and Psychology. He went on to spend the next eighteen years professionally engaged in work with young people ranging from Mental Health and Criminal Justice to Educational Opportunity. He discovered his true music vocation shortly after his 30th birthday. Since that time, Ronald has endeavored to express his musical understanding of himself and his ancestors with high quality composition and performance.
     He is a six-time Native American Music Award nominee. He was a 1998 Native American Music Award nominee in the categories of Best Flutist of the Year for "Visions of the Fourth World" and Best Instrumental Album for "Suite Santa Fe". He was a 2000 Native American Music Award Nominee in the categories of Best World Music Recording and Best Latin Influenced Recording for "Eagle's Journey Into Dawn". He was a 2002 Native American Music Award Nominee in the category of Best New Age Album for "Blue Corn, Red Earth". His film, "The Blood Cries Out", was nominated Best Long Form Music Video in the 2007 Native American Music Awards. He was also a two-time New Mexico Music Industry Award Winner in 2003 and 2005 for Best Native American Music Production for his work on "Skyfather's Dream", specifically the songs 'In The Stone Circle' and 'Sacred Mountain'.
     Ronald has been featured twice on National Public Radio's Performance Today program for his performance at the Santa Fe Chamber Music Festival's Salute to Indian Art Market. His music has been included in various video soundtracks including "The Trail of Painted Ponies", "Spanish Missions: Magnificent Restorations", "Zozobra", "Land, Water, People, Time" and "The Blood Cries Out".
     He makes his home in Santa Fe, New Mexico where he performs extensively at area hotels, resorts, restaurants and civic events. He has been House Musician at Hotel Santa Fe for over 24 years. He was also a regular featured lecturer and performer for Elderhostel/Road Scholar in Santa Fe for over 21 years. He has been featured ceremonial musician for functions at St. John's College for over 13 years. He was House Musician at Inn of the Anasazi and La Posada Resort and Spa, both for nine years. In addition to performance, Ronald successfully operates his own recording studio and record label.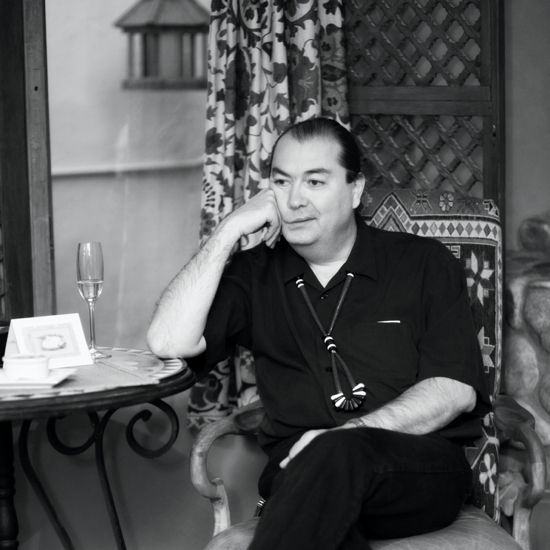 "I can attest that a heartfelt melody, skillfully performed, can be healing, edifying and entertaining!"
Ronald Roybal